One of the trends that we love is the backless wedding dress,
It's sexy but still elegant and romantic. 
The open-back wedding dress trend is here to stay, and we're totally in love with it ! 
It is a perfect choice for a bride who wants to show skin without showing too much. 
A deep plunging backline definitely makes heads turn as you walk down the aisle!
If you are asking if a open back wedding dress is a right choice for you we say : "if you love it, then go for it ! ! !
Your wedding day should be one of the most memorable days of your life, so wear a dress that makes you feel HAPPY!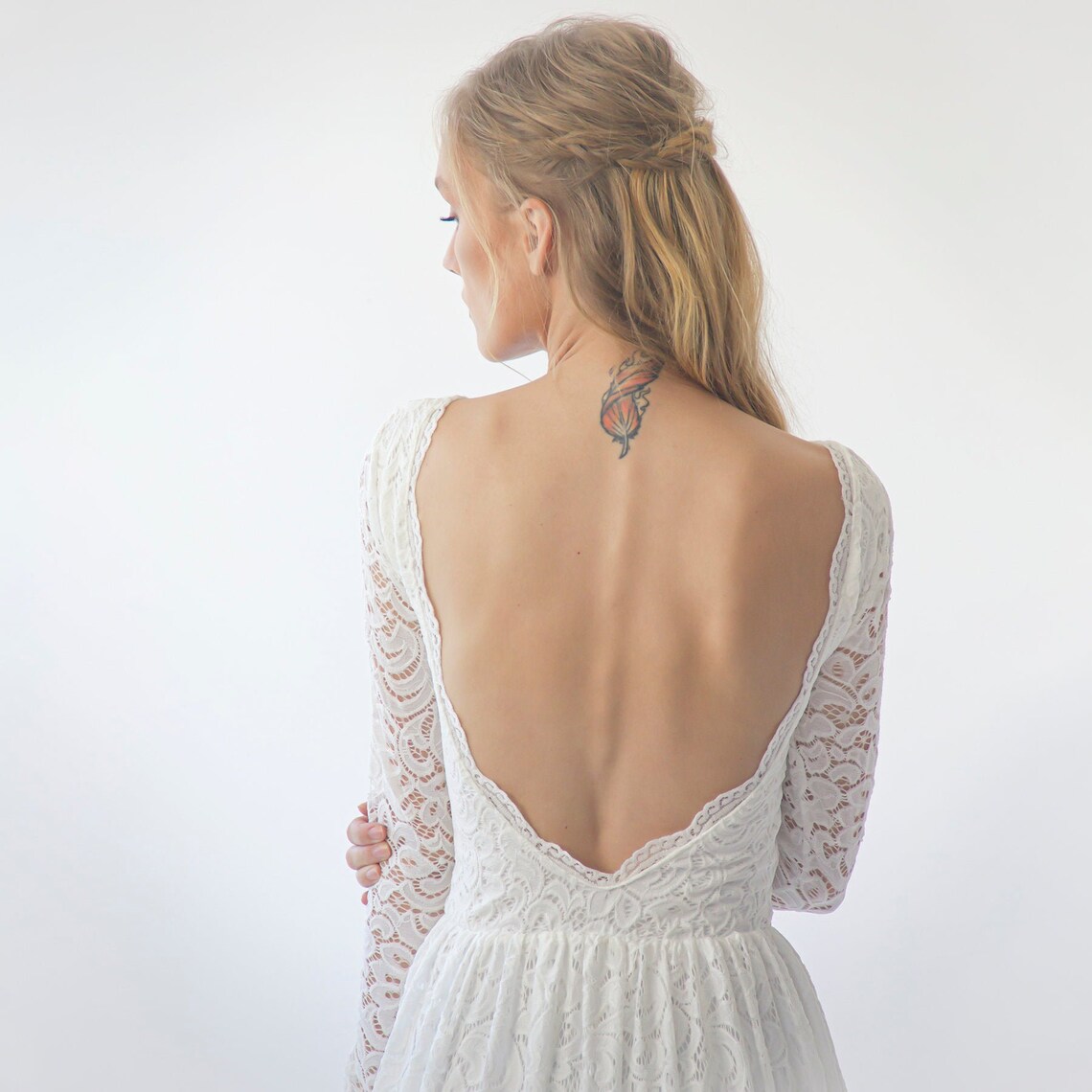 .
.
.
Bra's and open back
 There are so many open-back bra solutions for every size and body type.
You can go bra-less, and if you are comfortable enough, you should definitely give it a try! If not, try a strapless bra that sticks on. It's very easy to use. 
There are plenty of possibilities you can choose from, so don't let the fear of finding the right bra ruin your plans.
.
.
.
Backless dresses for The curvy girl and fully figure body
Keep in mind that the bodice does need a bit more support, But if you have fallen in love with a backless dress, and you still don't feel totally comfortable, you can select a dress with thicker straps or a dress with  less plunging back.
Here are some of our Blush options you can choose from or find some inspiration for a Backless dress.