Who says a modest dress can't be stylish?
Modest wedding dresses are charming and beautiful.
It holds all of the elegance, grace, and sophistication that many brides of today desire.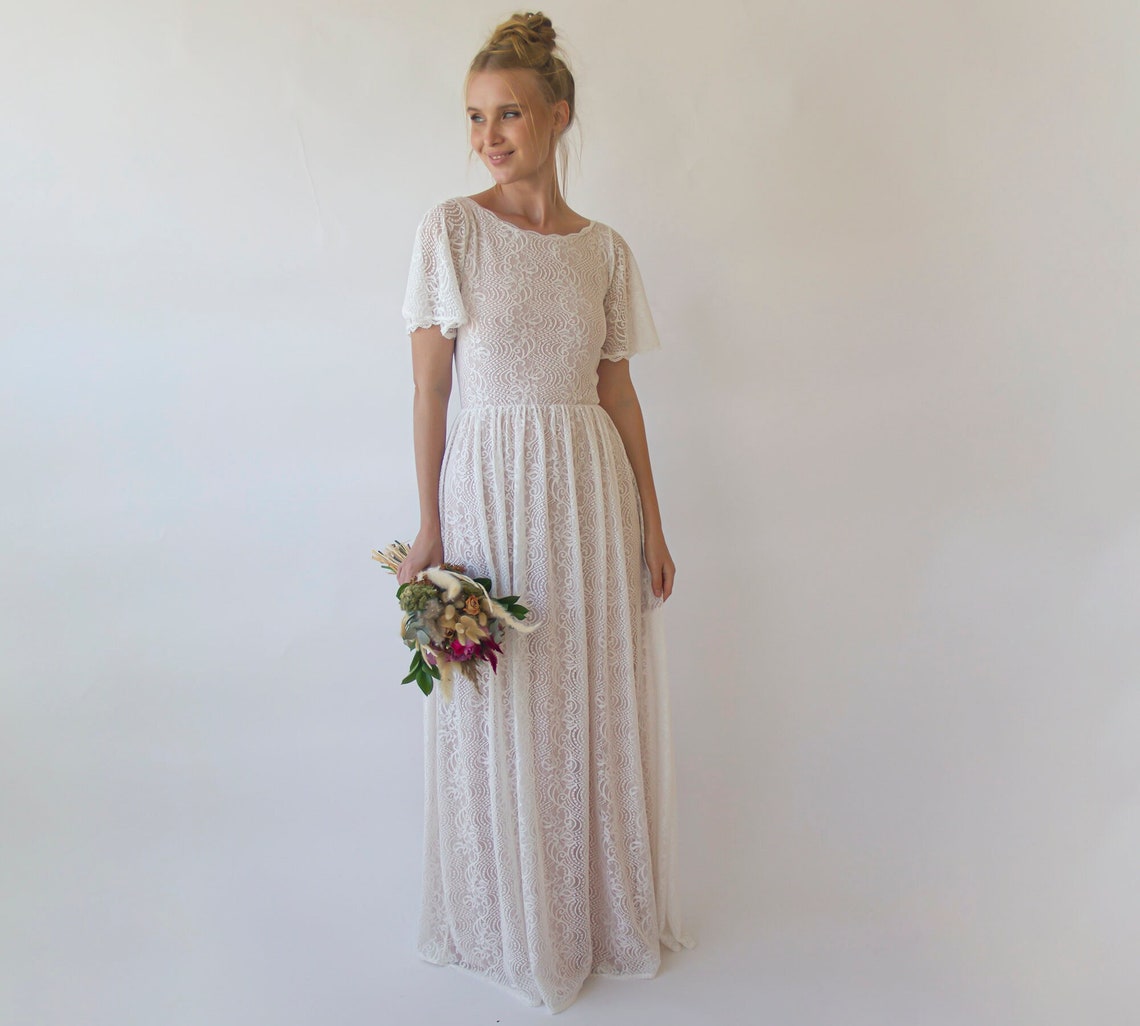 .
.
For several seasons, "naked wedding dresses" or "sexy bridal gowns" have ruled the bridal wearing, with plunging necklines, and "barely there" bodices that showed
a lot
of skin, and wanted to express "I am sexy and daring"
Modesty has been promoted lately by some fashion influencers - and became something that interest, not just traditional or religious but many women around the world.   
That makes the modest bridal dresses become a fabulously interesting and unexpected trend in 2022-2023.
Bridal fashion has taken a more modest turn since the pandemic. 
Brides were wearing covered-up outfits that recall a more traditional time, while still feeling fresh and modern.
.
.
There are many reasons why a bride would opt for a modest gown:
Some brides find that these styles offer more comfort, due to the extra coverage that they offer. 
.
.
.
The iconic old Hollywood actresses Grace Kelly, and Audrey Hepburn, have inspired brides nowadays, with l
ong-sleeved wedding dresses that are having a moment with the graceful lines they add to a silhouette, 
Some brides looking for a gown that fits their religious needs, and being modest does not have to be a substitute for feeling and looking beautiful! 
Some brides simply prefer the particular style that modest wedding dresses offer. Rather it is a lined lace bodice or a lovely capped sleeve, modest gowns can offer a classic or unique style for the bride.
Having a selection of modest wedding dresses is very important to us at Blush, We crave to help brides find the wedding dress of their dreams for all the needs of each and every bride
So, if you are looking for effortless bridal wear, fashionable and modest, you are in the right place.
Get inspired by our brides, who have maintained their modesty, with our dresses.