December is here, meaning the holiday season is in full swing!
The chilly weather is the perfect excuse to start planning your winter wedding.
Long sleeves are making a comeback for brides, and we couldn't be more thrilled. They provide an elegant and modest look that can take any bride's outfit up a notch.
Long sleeve wedding dresses are a great way to stay warm and look chic at the same time.

It makes a long body silhouette and can give any dress a more royal appearance.
But not only is it flattering, but it's also more convenient because you don't have to find an extra top cover for your dress.
Whether you're dreaming of an intimate gathering or a lavish affair, we have the perfect dress for you to add an extra touch of elegance and modesty to your wedding look,
We have a wide variety of long sleeve wedding dresses to choose from, so you're sure to find the perfect one for your big day. 
Check out our newest arrivals! We are excited to show you the latest long-sleeved dresses from our 2023 collection.
.
.
.
Vintage Bohemian lace Style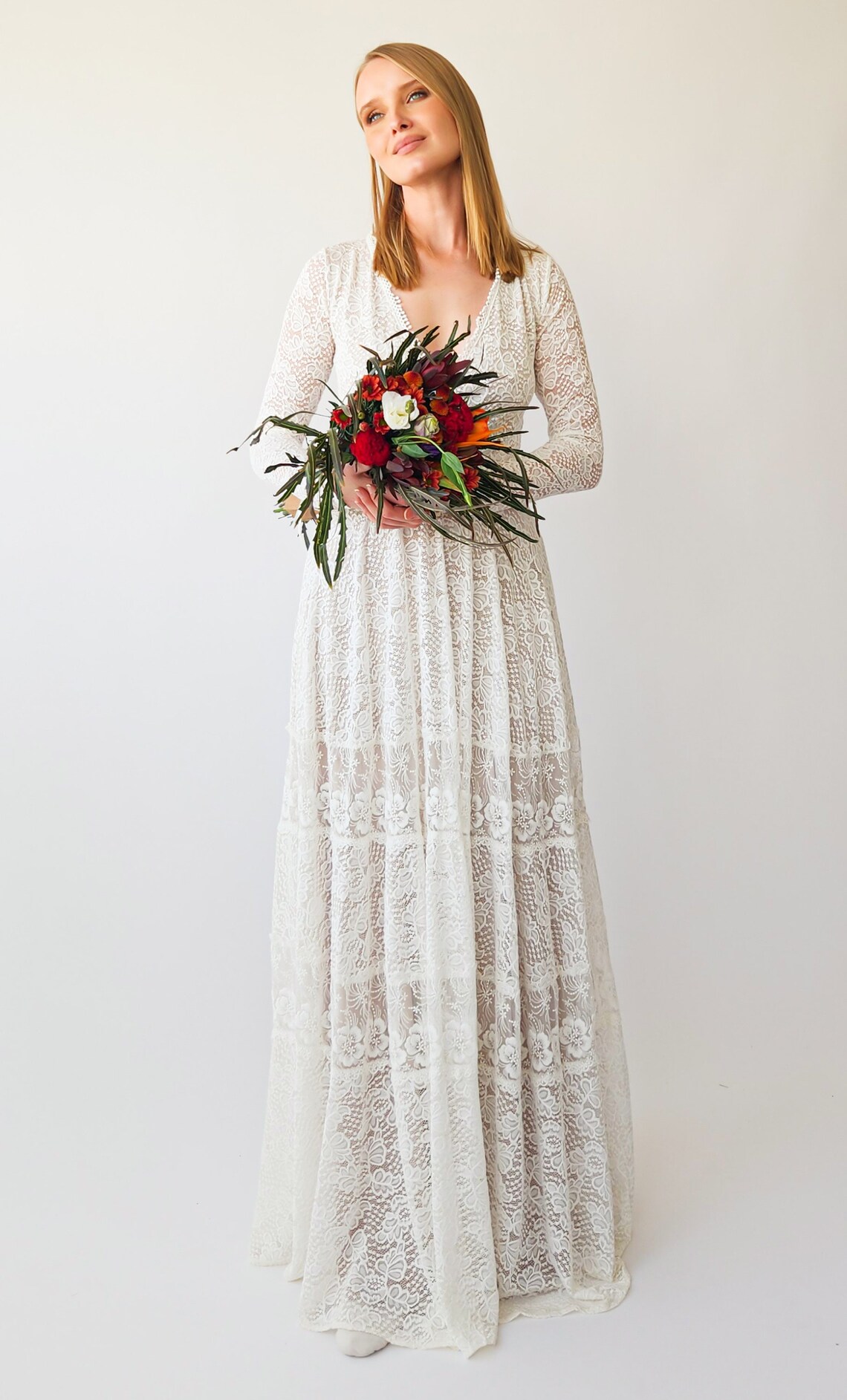 A long sleeve boho wedding dress is the perfect way to show your free-spirited side on your big day. This style of dress features delicate embroidery details on the skirt, giving it a vintage feel that will make you look like a bohemian goddess. If you're looking for a unique and romantic gown, this is the perfect option for you.
High neck, Bishop Long Sleeves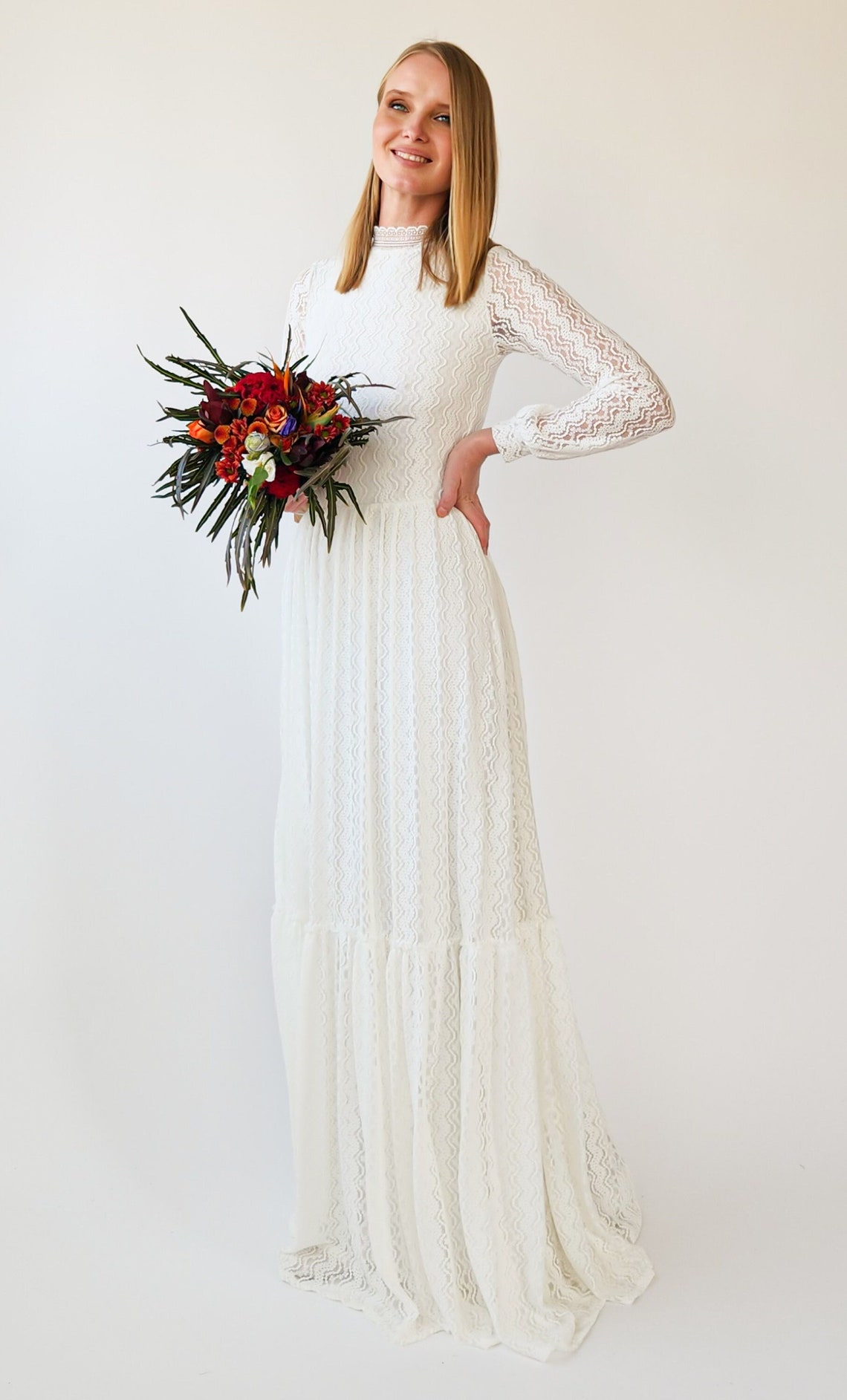 If you are looking for a unique and modest bridal look, this high neckline and bishop sleeves features add elegance and sophistication to your big-day outfit.
.
.
.
Long Sleeves ,Sweetheart neckline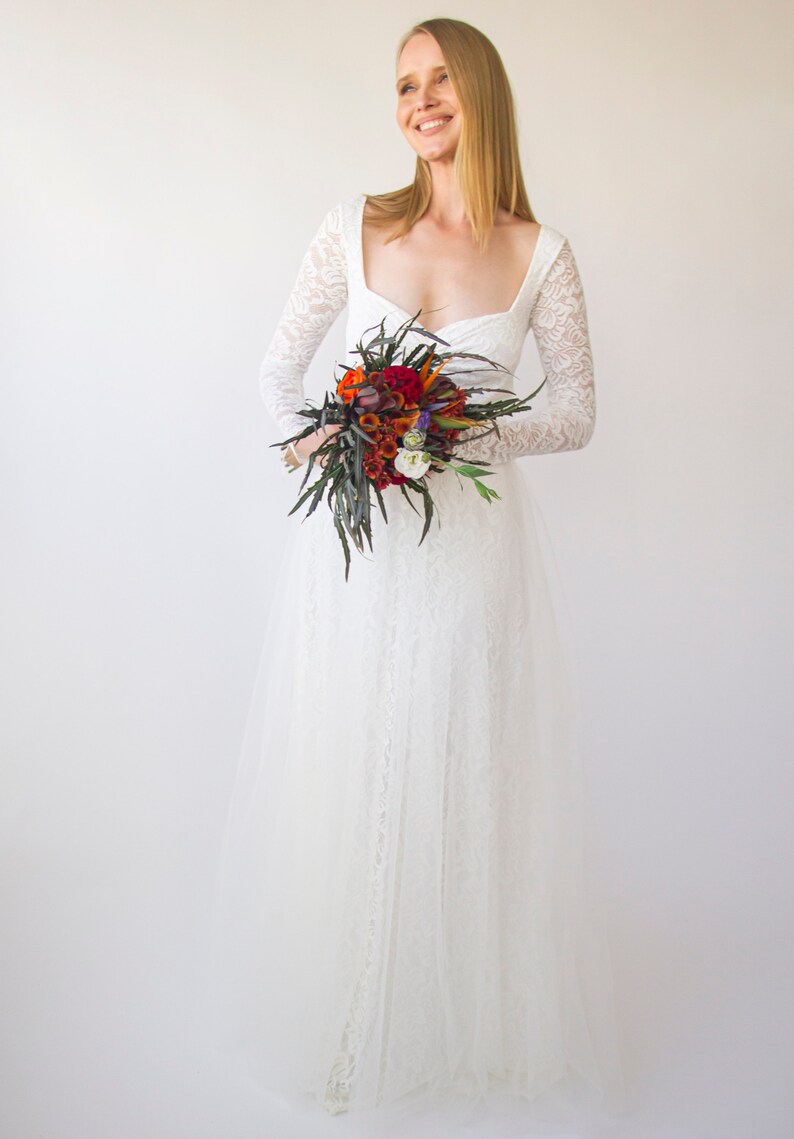 When you walk down the aisle in your lace wedding dress, you will feel like a fairy-tale princess. This tulle skirt and lace lining create a look that is both ethereal and romantic. The long sleeves add to the feeling of enchantment.
The lining is made from stretchy jersey for a figure-flattering fit that will have you feeling beautiful and confident on your special day. So why wait? Order yours today, and be prepared to dance the night away in style.
.
.
.
Back cut-out Lace Maxi Dress with Long Sleeves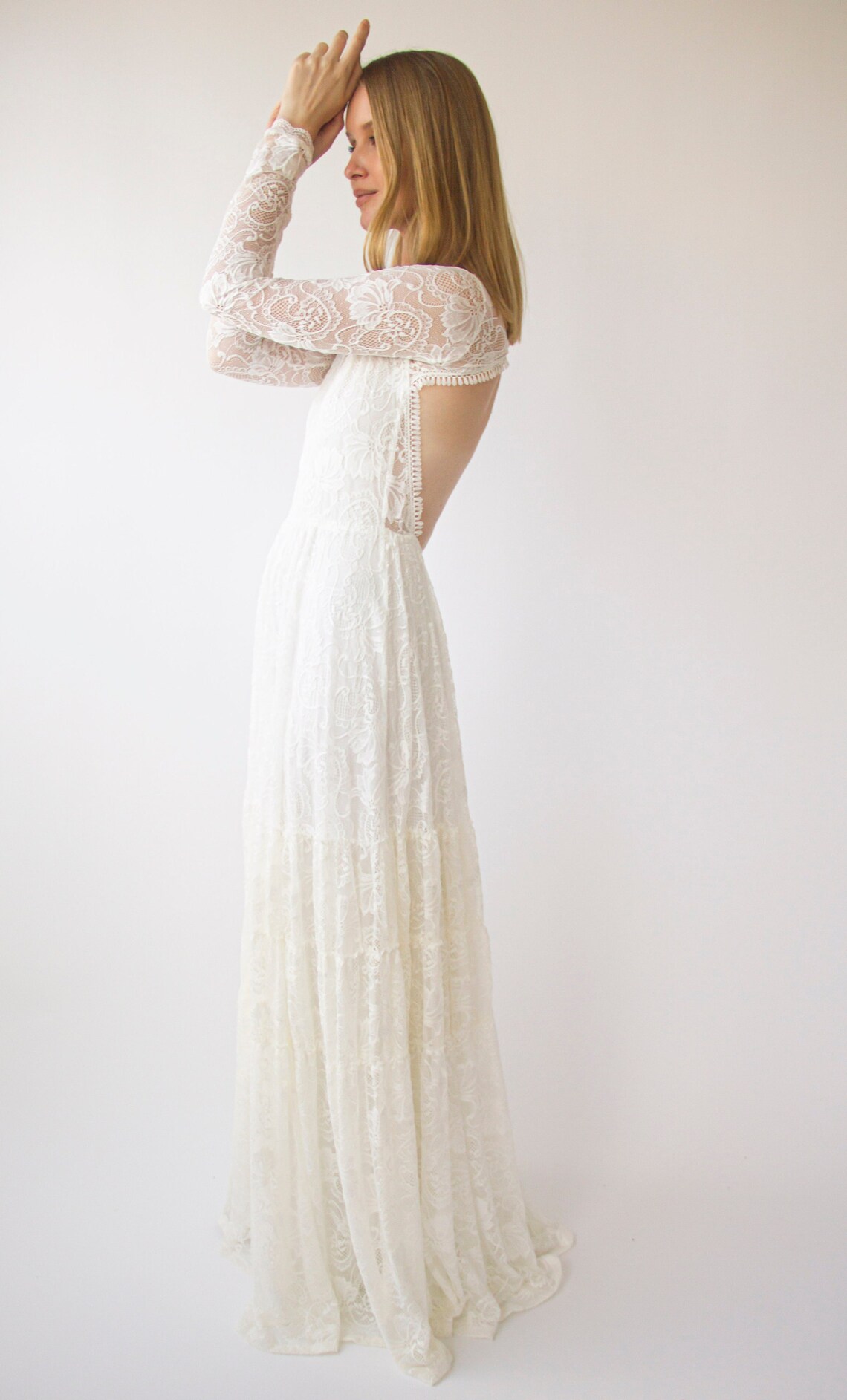 The back cut-out maxi dress with lace and long sleeves is a sophisticated wedding dress that will make you feel beautiful on your big day. This bohemian bridal gown features an open back and delicate lace details, making it perfect for the bride who wants to feel both stylish and comfortable on her special day. If you're looking for a unique wedding dress that will make you stand out from the crowd, this is a perfect choice. Order yours today and prepare to look breathtaking on your big day!
.
.
.
For more dresses browse our collection today, and find the perfect dress to fit your unique style.
We can't wait to see you walk down the aisle in one of our beautiful long sleeve wedding dresses!