The new collection for 2023 features dresses with our popular flare sleeves, in several unique designs.
These sleeves are so playfully and whimsical that give a romantic fairy look.
The Butterfly sleeves dresses are our best sellers and incredibly flattering for those with arms issues.
Below are some new versions of our new flare sleeves dresses.
Take a look...and find your flare sleeves dress 
Available with a 20% discount just before the Black Friday sale.
.
.
.
The Boho Angel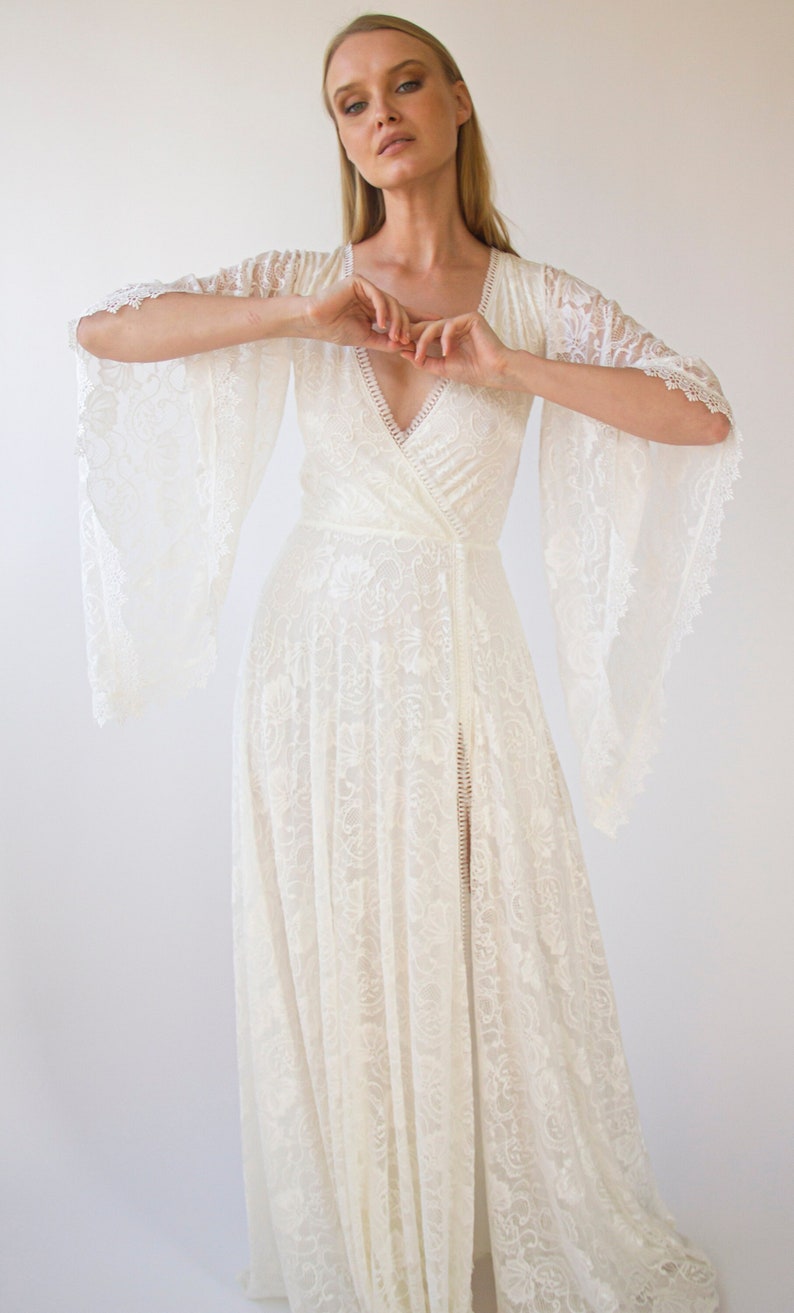 If you're looking for a unique Bohemian wedding dress, look no further than the Angel Sleeves, Gipsy layered Bohemian dress.
This maxi dress is made of delicate lace with fringes trims, and the slit adds a touch of sexiness.
Are you ready to make a statement?
.
.
.
The Fairy Butterfly
This romantic chiffon dress is perfect for the bride who wants to feel like a fairy on her big day.
The vintage-inspired butterfly short sleeves add a touch of whimsy.
If you're looking for something extra special, unique style choose this to wear as you exchange your vows.
.
.
.
The Rustic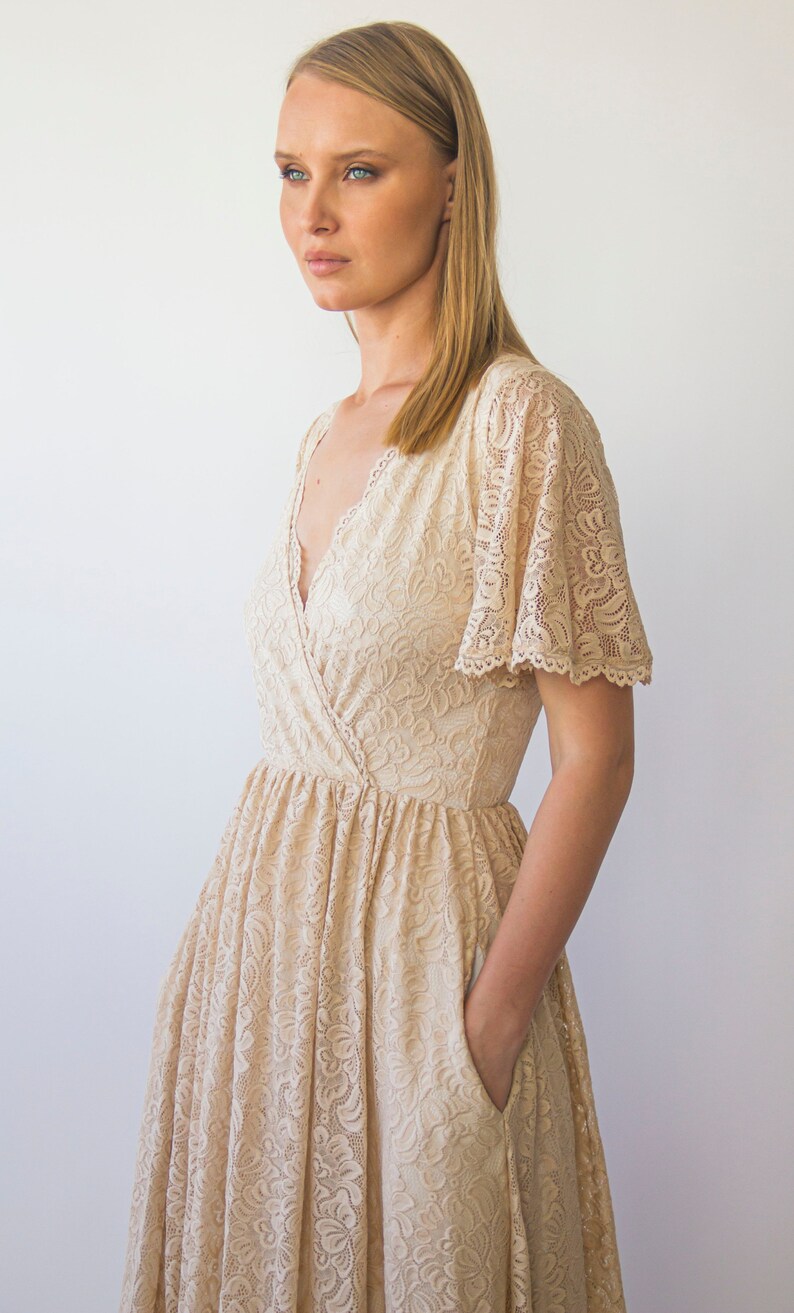 If you're looking for a rustic wedding dress with a bit of bohemian flair, look no further than this delicate wrap lace dress. The champagne-colored v neckline is feminine and flattering, while the short cape butterfly sleeves add just the right amount of drama. And don't forget about those pockets – perfect for stashing your vows or tissues on your big day!
The Vintage Princess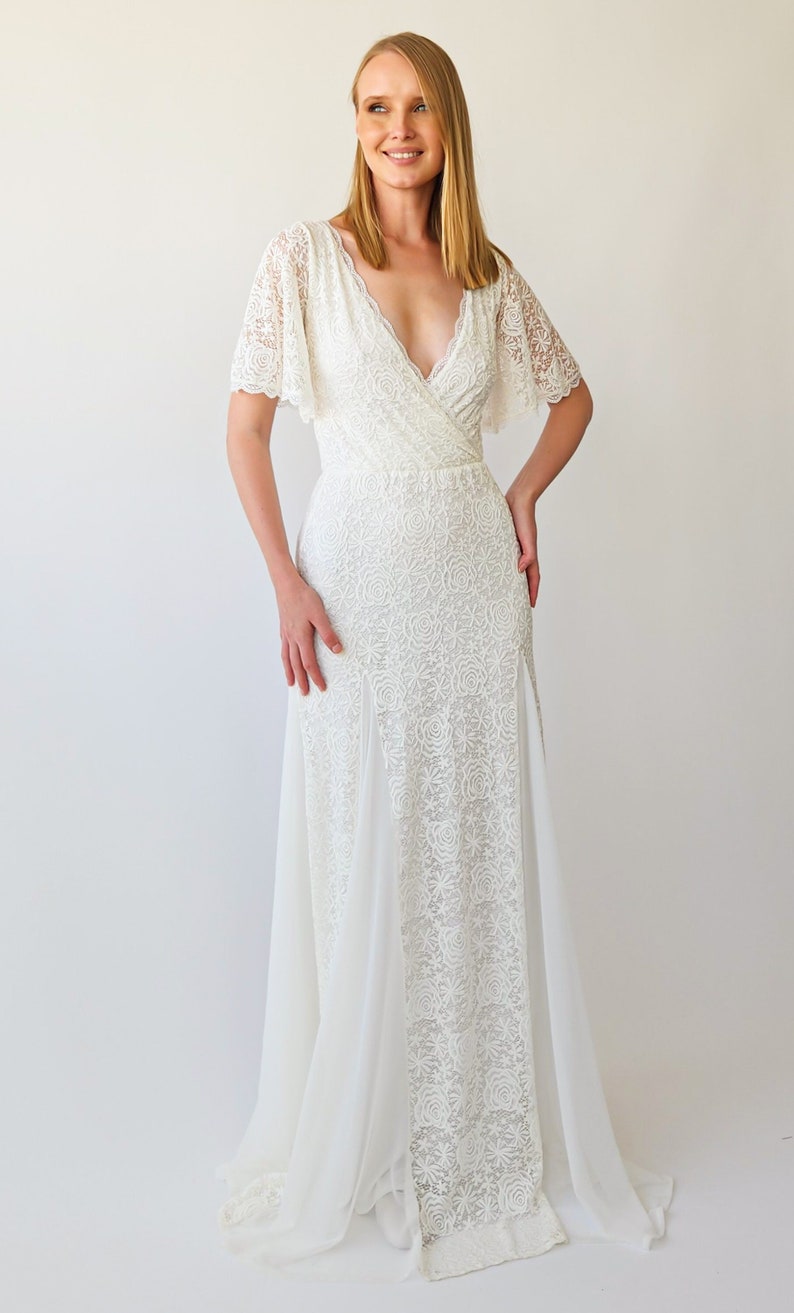 This beautiful gown features a wrap neckline with lace fringes detail.
The fit and flare silhouette is figure flattering, and the mermaid godet skirt adds drama.
The short cape butterfly sleeves complete the look. If you're looking for a vintage wedding dress that will make you feel like a princess on your big day, this is the one!
.